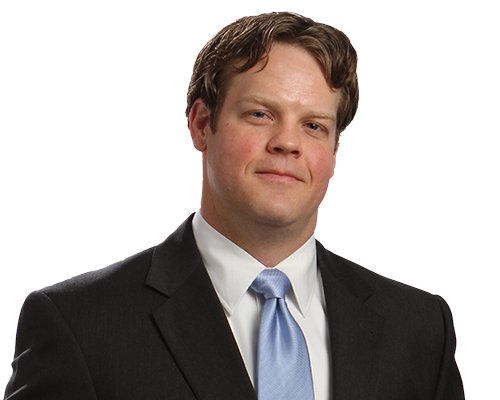 Ed Marvin
Registered Patent Attorney
Ed Marvin is an associate with Gunn, Lee, & Cave, P.C. Mr. Marvin assists clients in areas related to intellectual property, as well as other areas of law. He has experience litigating patents, copyrights, and other civil matters, both at the federal court and state court levels.
In addition, he drafts patent applications for a variety of technologies, such as devices for the production of alternative energy resources, piping systems, pharmaceutical compositions, and even musical instruments. Outside of patent prosecution, he advises clients concerning intellectual property licensing and other transactional issues, as well as securing trademark and copyright protection. His practice also includes employment-related matters such as non-compete agreements and trade secret protection.
Mr. Marvin graduated from St. Mary's University School of Law in 2006. While in law school, he served as a staff writer and editorial board member for the St. Mary's Law Review. During his third year, Mr. Marvin was selected as the inaugural Martin D. Beirne Editors' Excellence Award winner, which is the highest award given by the Journal. In addition, he was a member of the St. Mary's Technology & Intellectual Property Association and served as the organization's president during his third year.
Prior to law school, Mr. Marvin worked as an environmental engineer. His work involved the installation and calibration of various types of remediation systems for groundwater cleanup, as well as on-site environmental assessments. During this time, he regularly oversaw the installation of groundwater monitoring wells and recovery wells. His experience in this capacity has been especially helpful while drafting patent applications directed to piping systems.
Mr. Marvin also holds a biomedical engineering degree from Texas A&M University, where his curriculum focused on both the mechanical and electrical arts as they relate to the human body. The curriculum exposed him to a number of different engineering aspects such as data acquisition and signal processing, electrical and biomechanical medical devices, material composition, and optics. His senior design projects included addressing acoustic issues on the Zvezda Service Module component of the International Space Station and designing and overhead sensor for the blind.
In his free time, Mr. Marvin, his wife Sally, and their bulldog can be found restoring their house which was built in 1929. He is especially skilled at the demolition work and has found that rebuilding presents more of a challenge. He hopes to someday return to the activities he previously enjoyed in his free time such as golf, fishing, snow skiing, watching sports, and other activities. In the meantime, however, he appreciates learning new skills in the construction trade.
Practice Licenses
United States Patent and Trademark Office, 2007
State of Texas, 2006
Courts Admitted
Supreme Court of Texas
United States District Court, Western District of Texas
United States District Court, Southern District of Texas
Education
Doctorate of Jurisprudence, St. Mary's University School of Law
Bachelor of Science in Biomedical Engineering, Texas A&M University
Academic Honors
Inaugural Martin D. Beirne Editors' Excellence Award Winner, St. Mary's Law Journal
American Intellectual Property Law Education Foundation, Jan Jancin Award Nominee
Phi Delta Phi Legal Honors Fraternity
Dean's Scholarship Recipient, St. Mary's University School of Law
Southwestern Bell Scholarship Recipient
Work Experience
Gunn, Lee & Cave, P.C., 2007–present
Intellectual Property Law Firm
Patent Attorney, San Antonio, Texas
St. Mary's Law Journal, 2004–2006
Staff Writer and Board Member, San Antonio, Texas
Banester Engineering, 2002–2004
Environmental Engineer, San Antonio, Texas
Professional Activities and Associations
State Bar of Texas, Intellectual Property Section
Federal Bar Association, San Antonio Chapter
San Antonio Bar Association
San Antonio Young Lawyers Association
Alamo Inventors Group, Board Member
Young Texans Against Cancer, Member 2010
San Antonio Bar Association, Publications Committee